True Client Pro – Revolutionizing Event Florist Implementation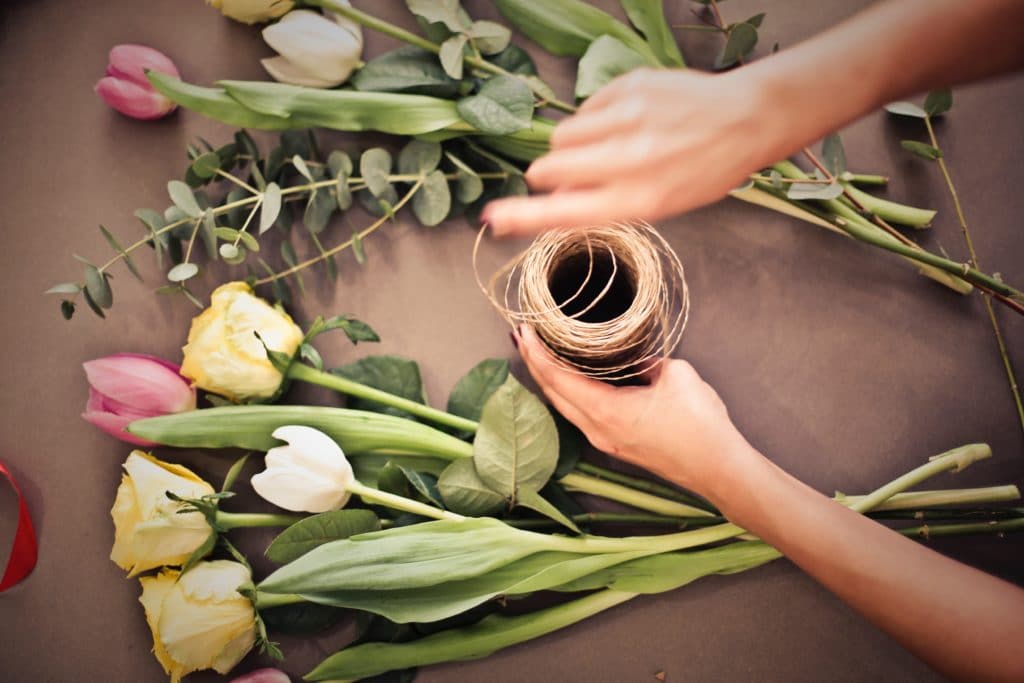 True Client Pro – Revolutionizing Event Florist Implementation
It's hard to picture a wedding without flowers. Without flower decor, the entire venue vibe would feel utterly dull and incomplete. This is where Florists come in. Florists have the critical job of designing and decorating a venue with beautiful arrangements based on the desires and vision of the wedding theme. With the amount of planning, organizing, and consideration of every detail, it can get burdensome without having the right organizational software to help you stay on track. If you are looking for a way to optimize your potential as a florist and execute your client's event perfectly, then utilizing True Client Pro is the ultimate solution for you.
True Client Pro – A Business Tool for the Creative Entrepreneur
True Client Pro software helps Event Professionals, like you, achieve amazing organization. It is an extremely user-friendly platform that was developed to help small businesses and entrepreneurs simplify their operations and successfully grow their brand. From contracts, online payment, e-signature, recipe builder, and stem counter, True Client Pro has everything you need to succeed for your clients. Some of the top highlighted features include:
Web-Based Contact Us Form – What is your client's vision for their wedding? Do you know where they are getting married? The web-based contact us form allows you to quickly and efficiently obtain detailed answers on the event logistics, such as dates, milestones, and the location the wedding will be hosted at.
Venue and Vendor Management – If you are looking to organize your vendor and venue data and easily store it in a safe place, then this feature will make you smile. Along with this, you also can expand your contacts as your business grows.
Notepad Features – Who is the client's chosen photographer? Is there an event planner involved? The great thing about the notepad feature is that you can jot down critical information about the event to get the full picture of the end goal and keep the notes in your client's account for futurereference.
Inspirational Photos Feature – Need a place to share and store inspirational ideas for your client? With True Client Pro, you and your clients can share photos that will inspire the design and feel of their event.
Design Board – What is your client's favorite flowers? What about their favorite color?The design board allows you to continuously add updated aspects, such as flower colors and styles to help align with your client's wedding.
Recipe Building – The receipt-building tool gives you the ability to present accurate quotes to your clients easily and quickly. Furthermore, you can add or modify the receipt library to reflect any changes in the client's needs as you move through the process.
Table Details – Within the platform, you can track the number of tables, meal type and other essential components that will aid in the number and design of centerpieces and arrangments. The worksheet also reflects event logistics, such as the time and location, so that you can keep an eye on your deadlines.
Client Reports – The client reports host all the information you need about your particular project. It will collect every data point so you can achieve a complete organizational business system that will enable smooth event executions.
It is no secret that as a Florist, you have the complicated task of ordering, preparing, and designing flowers for all types of events. You need to work and collaborate with an array of people, from the wedding photographer, the event planner, and the clients themselves to accomplish the project impeccably. You must fully understand your client's vision and transfer that into actionable plans to bring their ideas to life. True Client Pro provides all the right tools to maximize client satisfaction. If you are ready to take your skills to an entirely new level, then contact us today. We will happily assist you in answering any questions or addressing any concerns to solidify your confidence that this is the best choice for you and your business.