Welcome to the ultimate wedding planner CRM and event planning software for professionals!
With our wide range suite of features make planning and executing events a breeze. From creating detailed timelines to managing vendor and venue directories, our software has everything you need to plan and execute a flawless, successful event.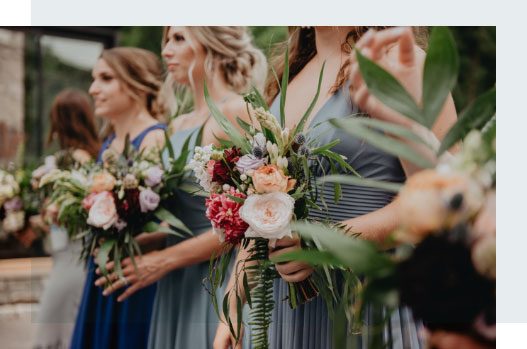 Create a perfect event with all details in one place for you and your clients!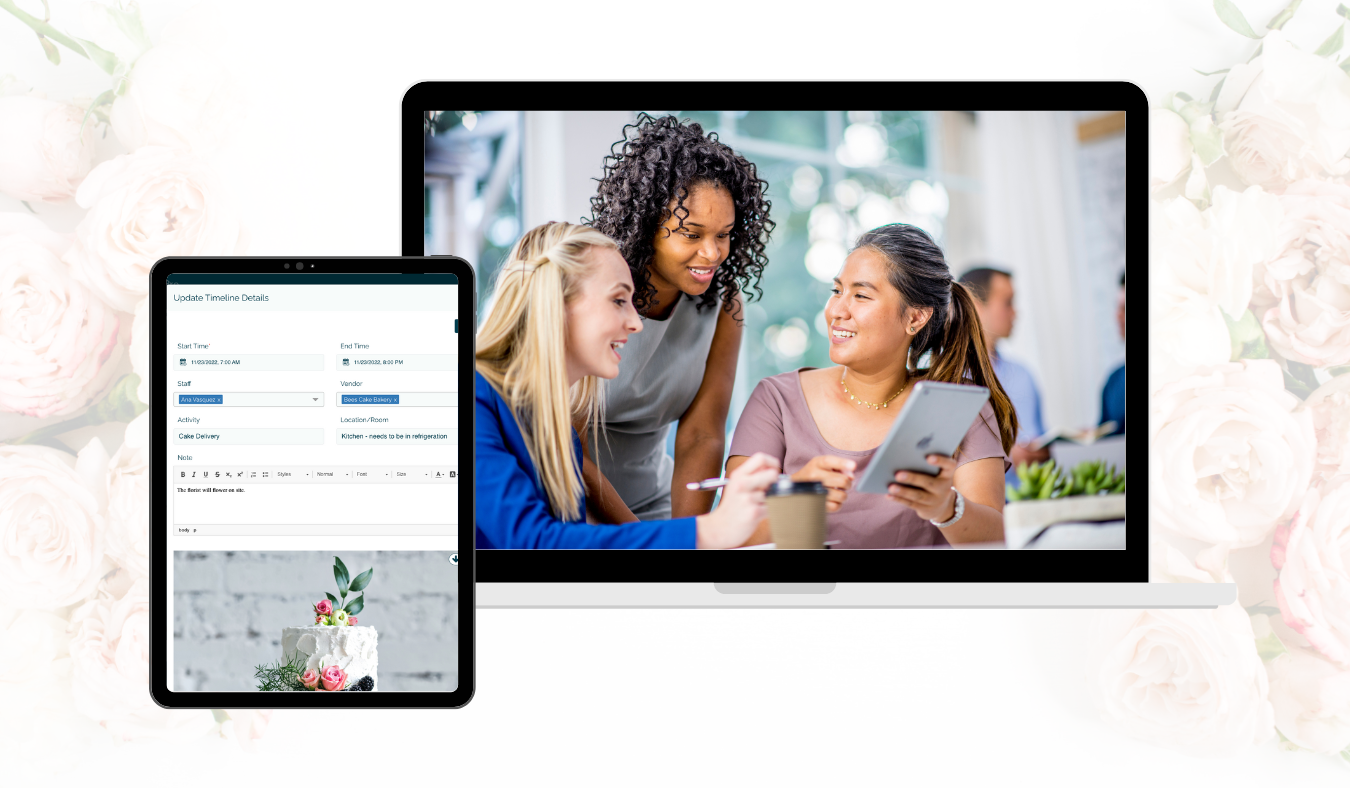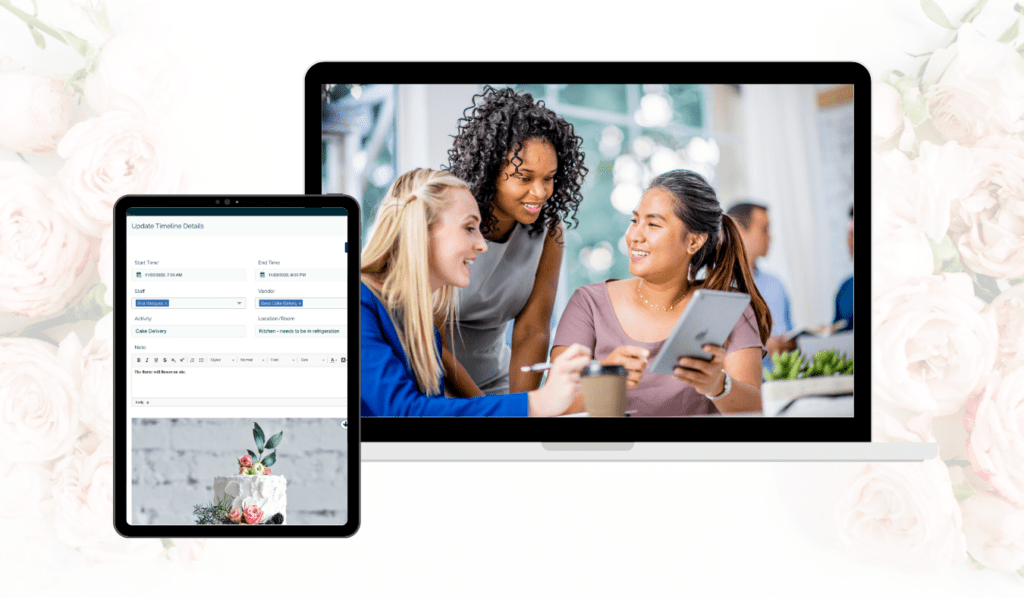 Collaborate and Manage every details of your client's day with

Timeline

Our intuitive wedding timeline allows you to easily assign tasks, location details, and visual tools to ensure a seamless event. No more confusion about who's doing what and when - you can filter your timeline by location, vendors, staff, or clients and even download it as a PDF or Excel file. Stay organized and keep your team on track with our all-in-one CRM for wedding planners.
Track and manage your client's event with our

Budget Tracking

True Client Pro wedding planner CRM takes the guesswork out of budget management, enabling you to easily compare vendor quotes and track payments with confidence. With real-time access to original quotes, payments received, and payments due for vendors, you can collaborate seamlessly with your clients and provide exceptional service as a professional wedding planner.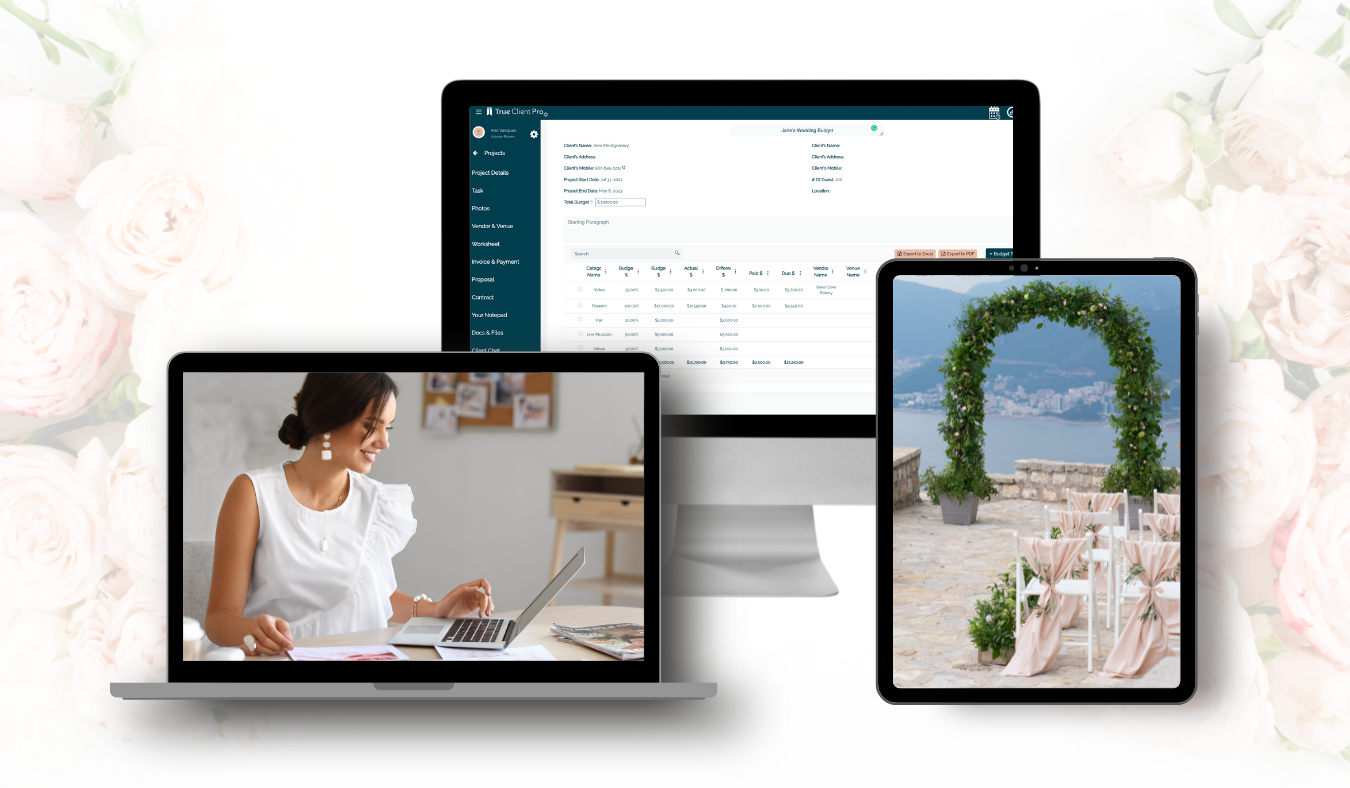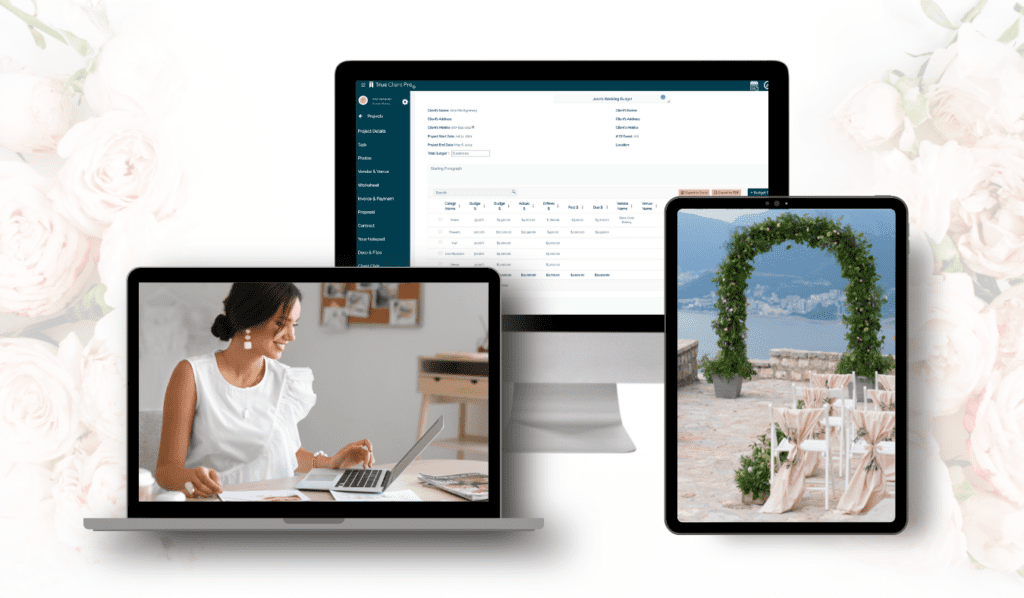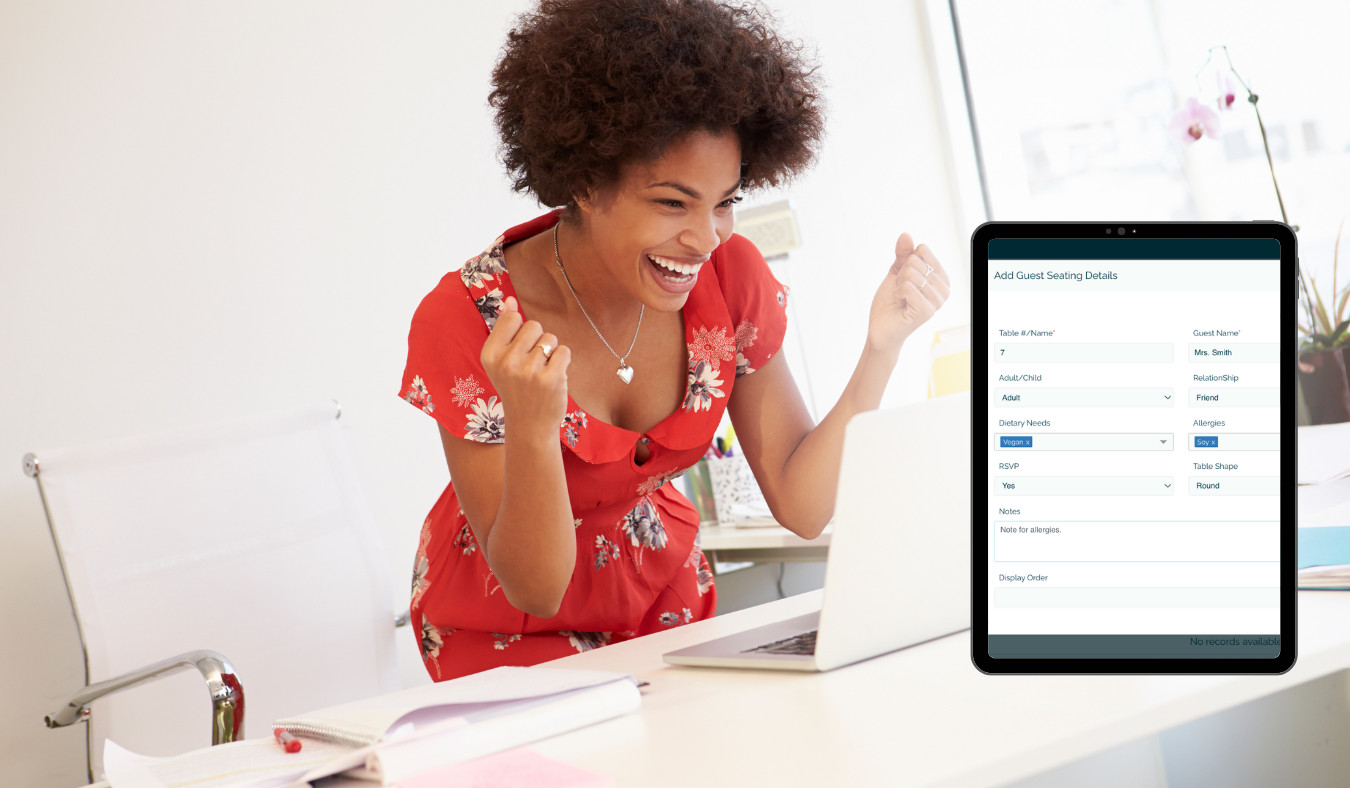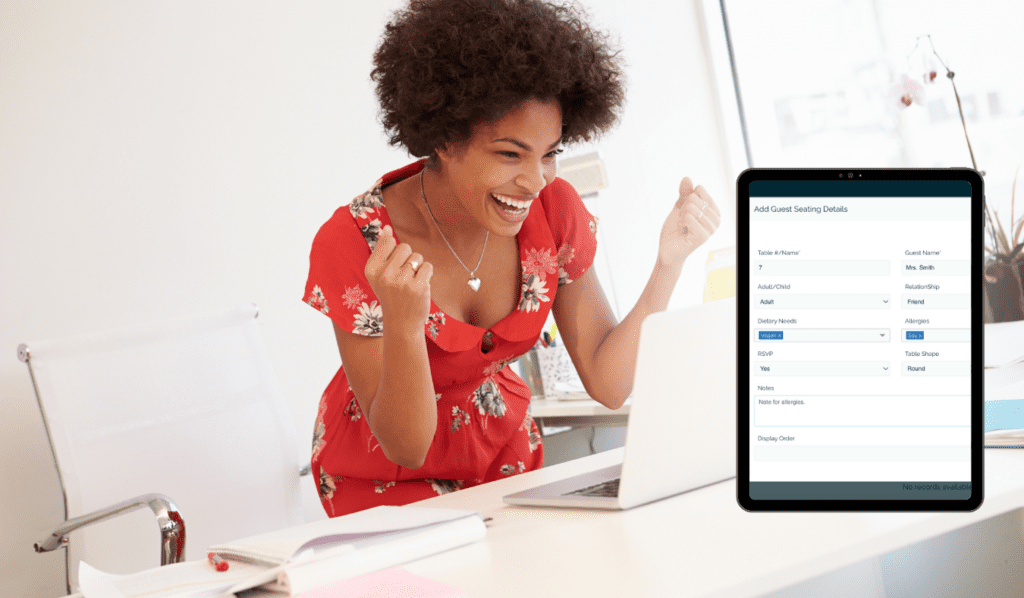 Access your

Vendor Directory

with files, information at your finger tips

Our comprehensive vendor directory can be fully customized to cater to the unique needs of your clients. With a few clicks, you can easily keep track of all vendors, their contact information, and specialties, ensuring that you have everything you need to plan the perfect event. Elevate your event planning game with our top-notch wedding planning software for professional planners!
Curate your

Table Details

in one place for design on floral software

True Client Pro wedding planning CRM offers a Table Details feature that takes your client's wedding experience to the next level. Create stunning table settings by organizing and capturing all the essential details, including florals and much more.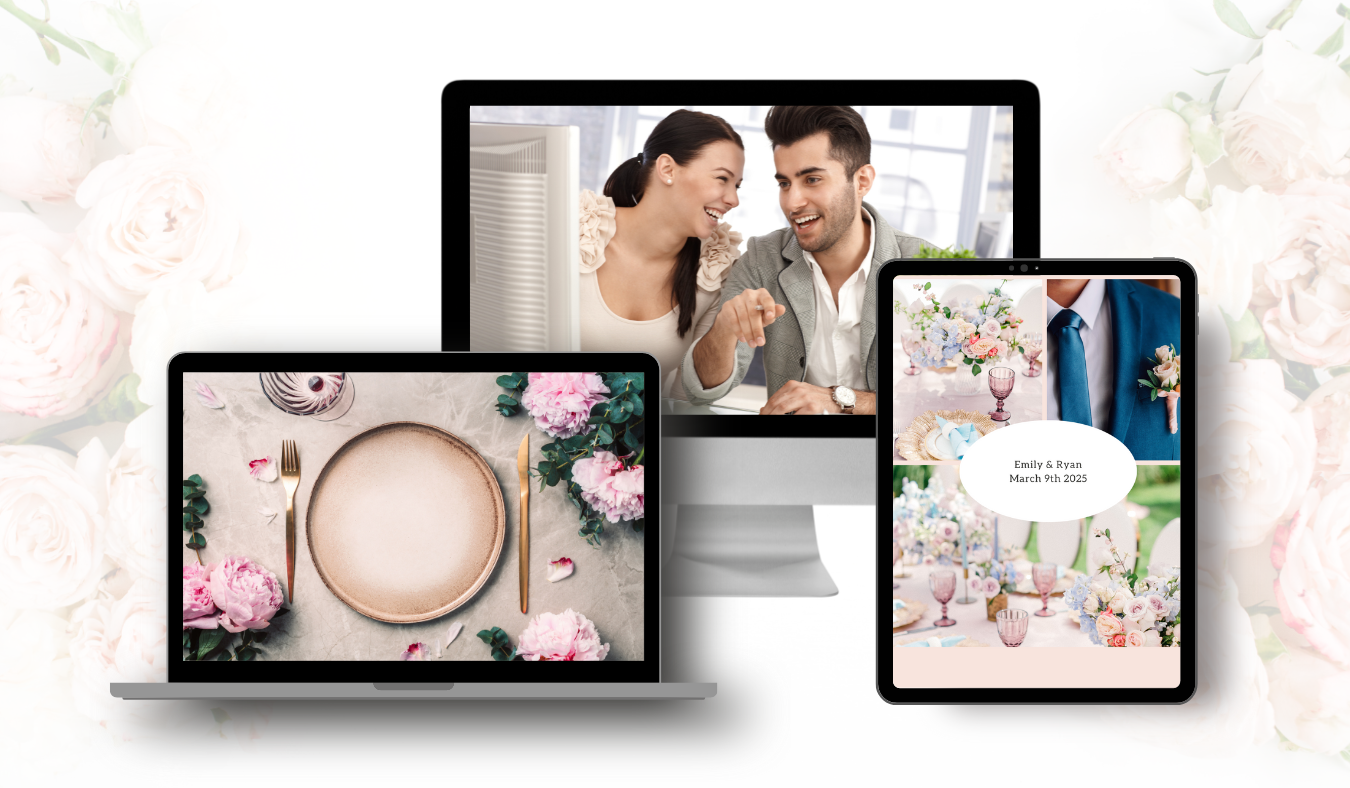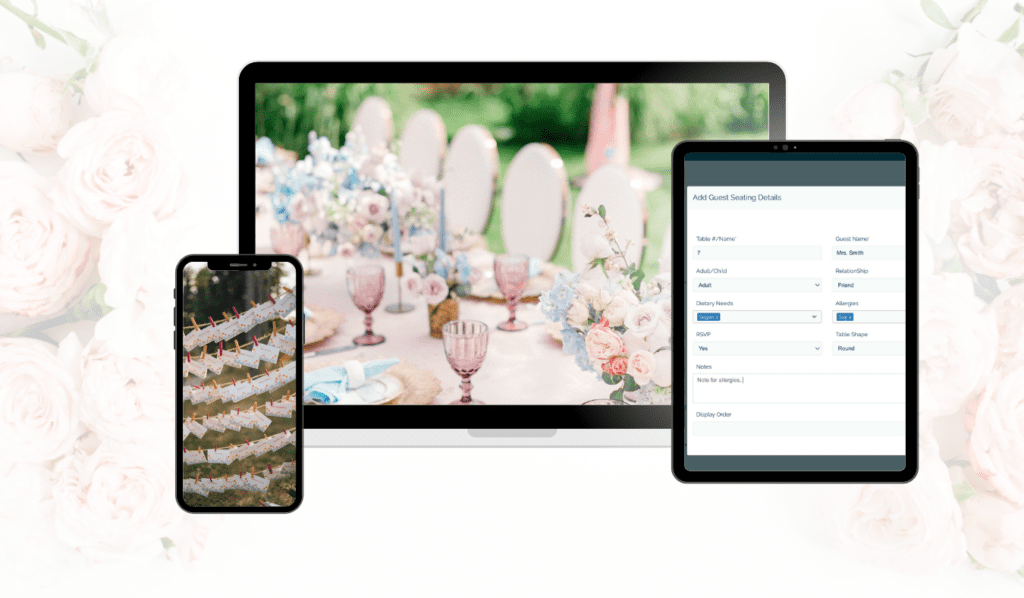 Collect the

Guest Details

for easy access for both parties

Easily collect and share guest details with your caterer and planner using our wedding CRM. Collaborate seamlessly and ensure that all of your clients' guests' needs are met, from dietary restrictions to seating arrangements.
Tracking client's

Meeting and Calls

details in one place for all to access

Record client meeting notes and share them with your team. all with just a few clicks. Capture and share client details all in one place with your team with the help of our wedding planning CRM.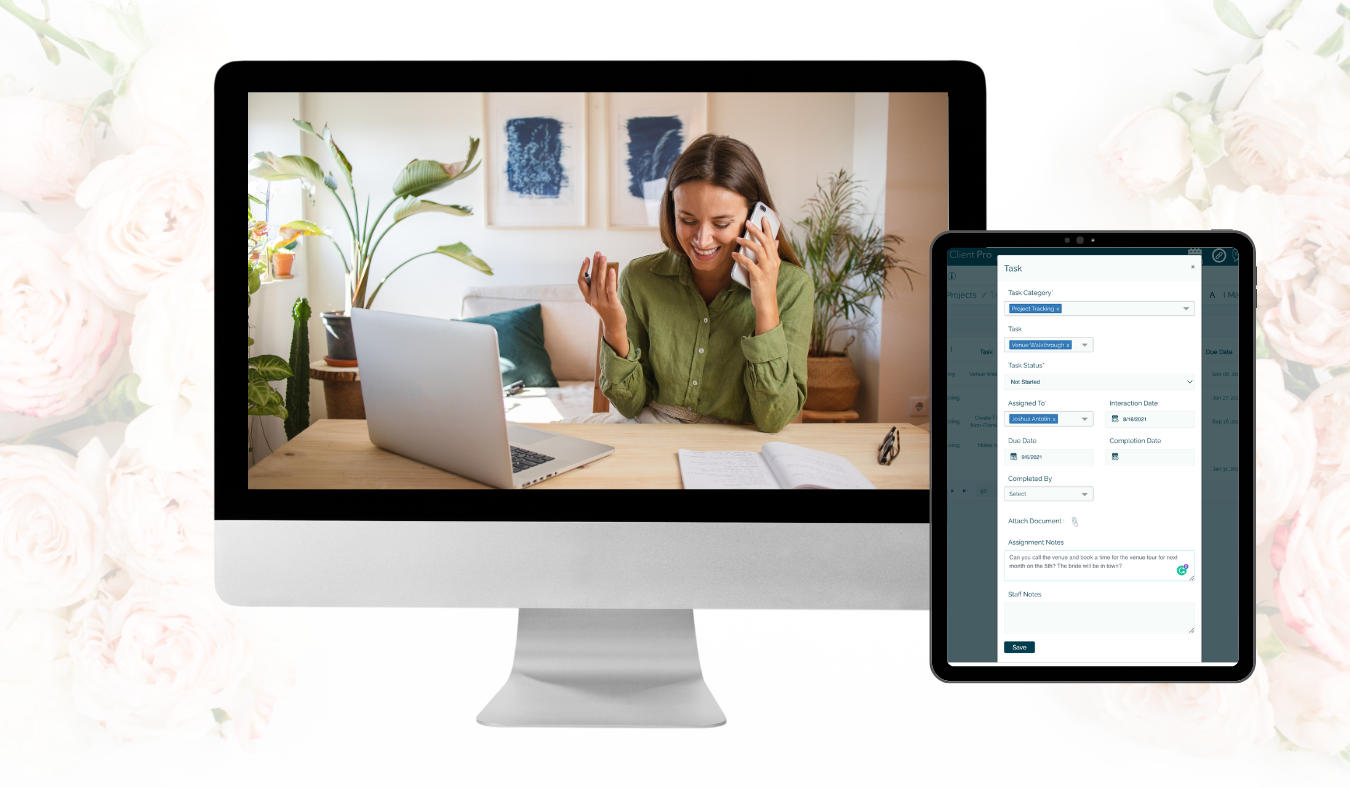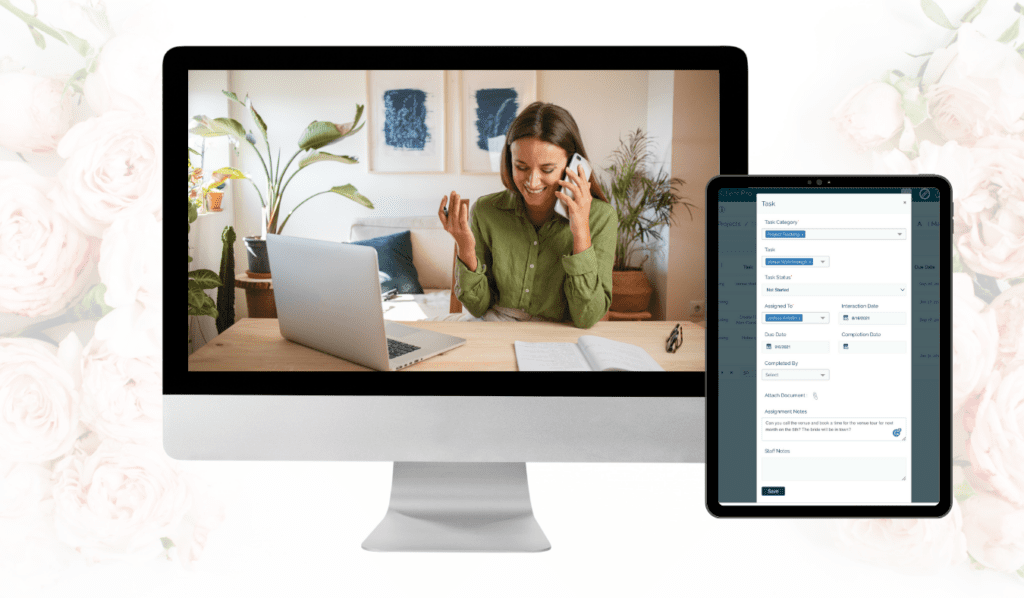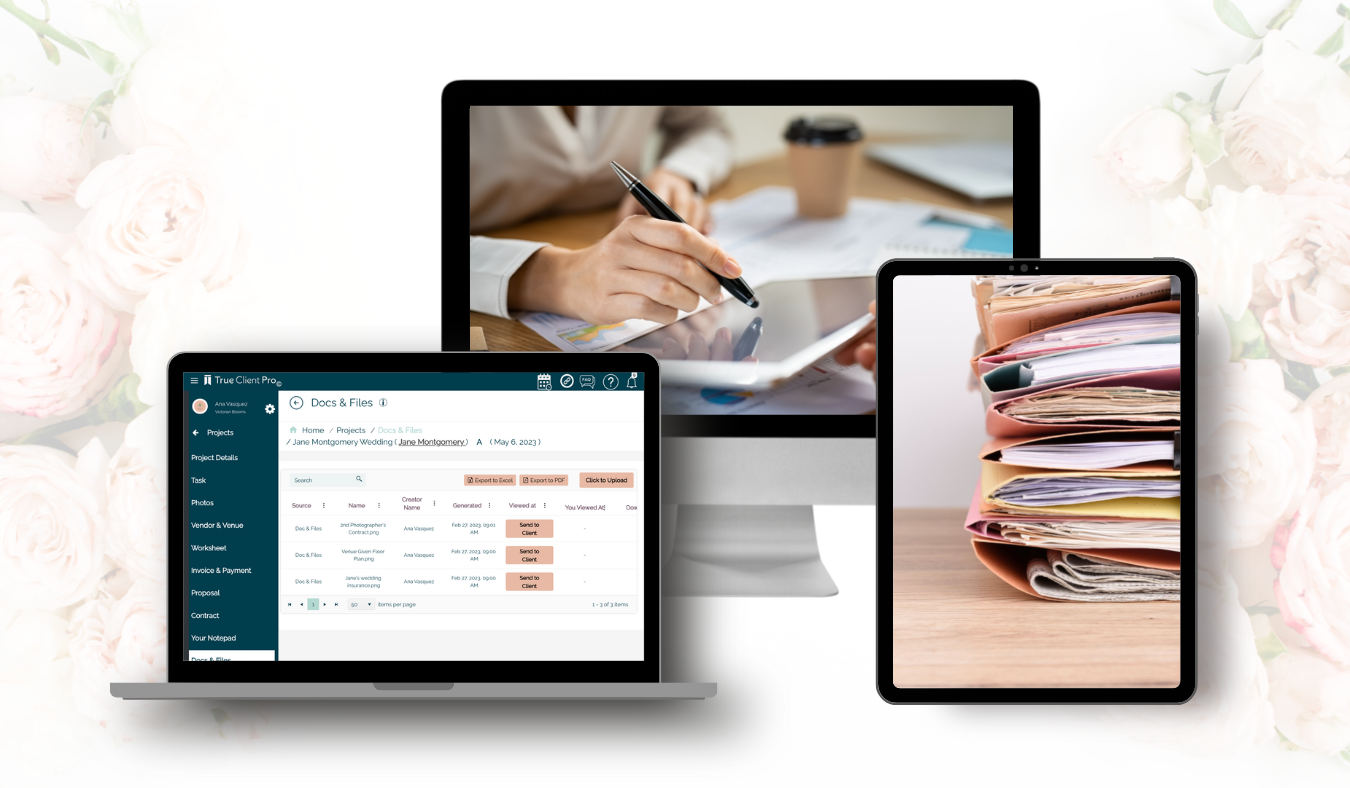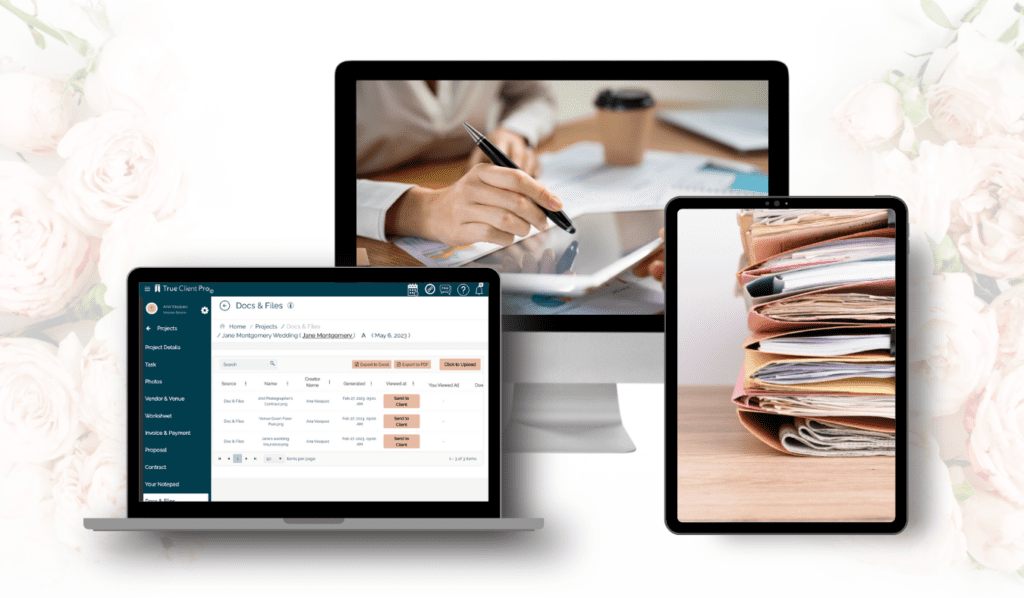 Share your

Documents

and FILES for easy access in centralized locations

Get organized with our wedding planner software. True Client Pro is designed to keep all your vendor contracts, COI, and other essential documents in one convenient location. Say goodbye to clutter and embrace the joy of curating magical weddings that will be remembered forever.
With True Client Pro, You Can Finally...
"I am amazed at how well this program can grow with your business
as well as help you to grow your business."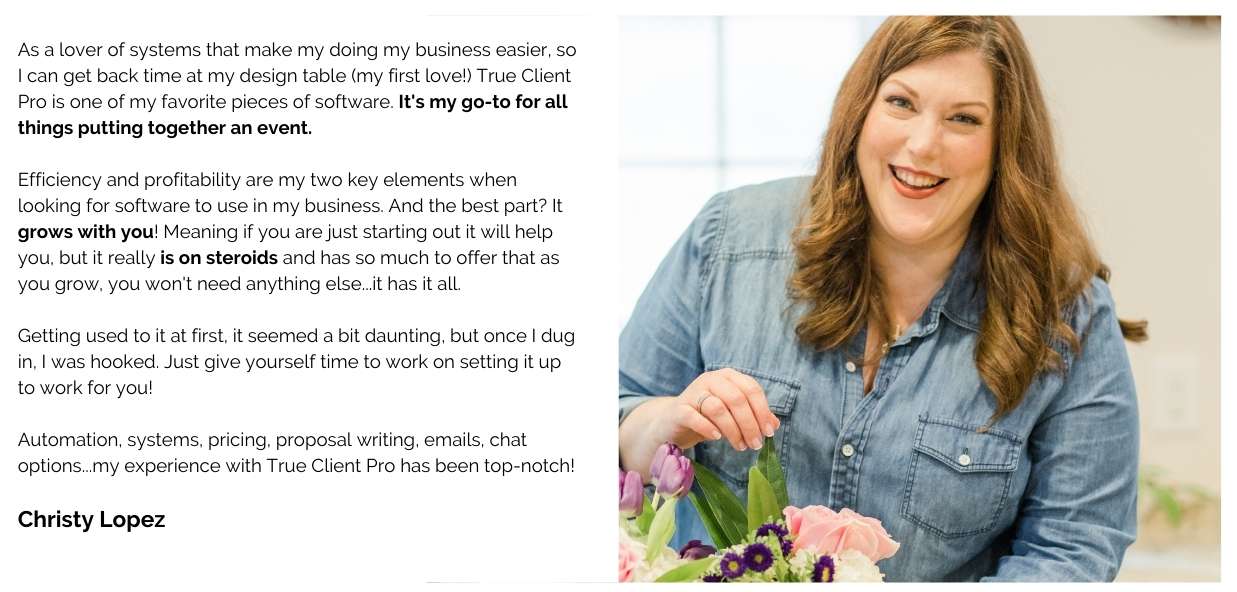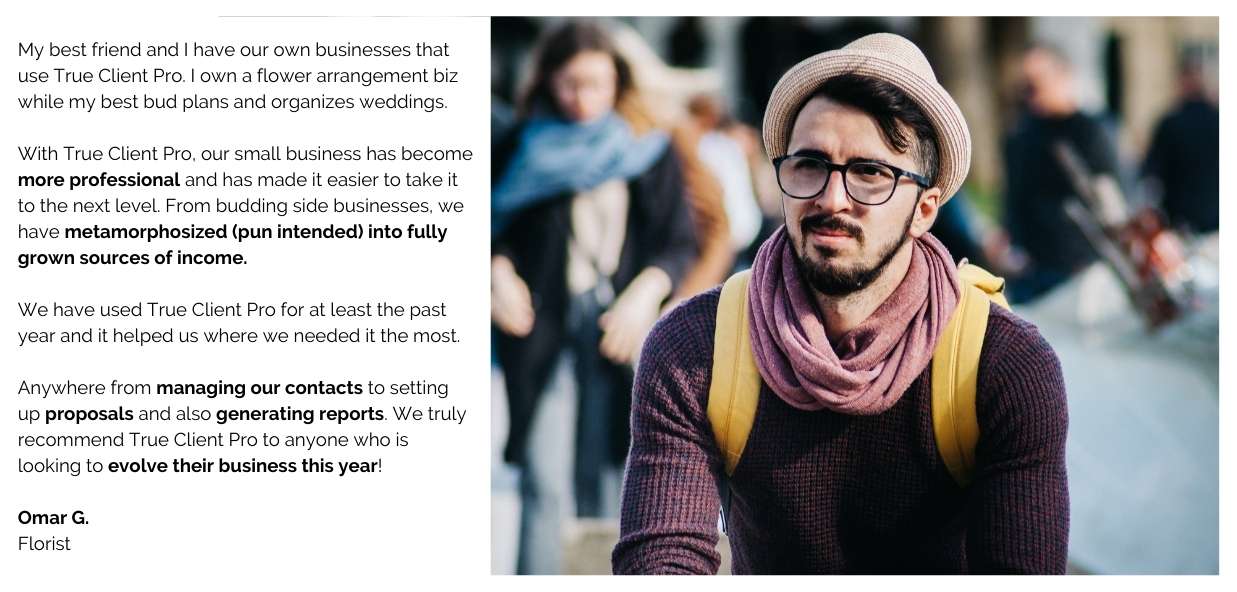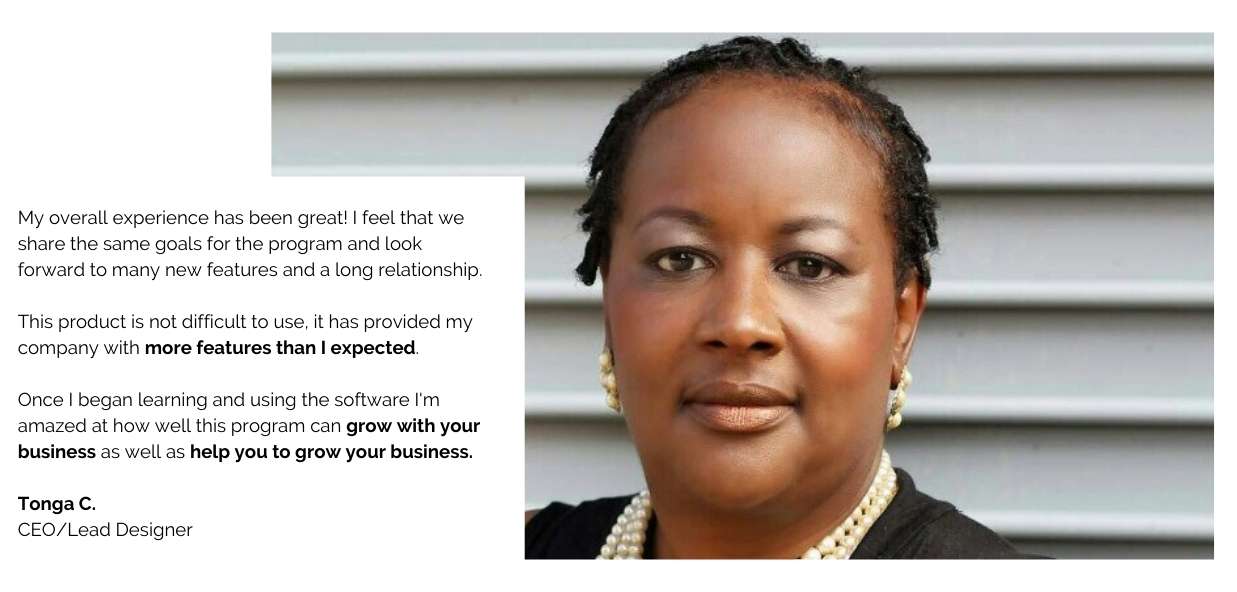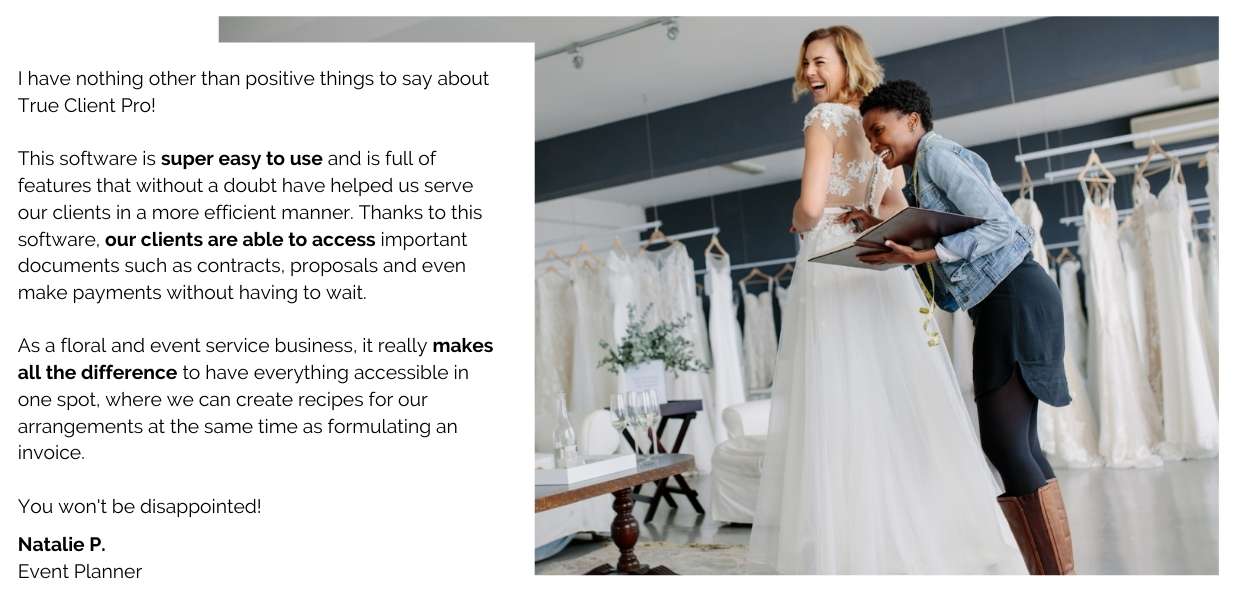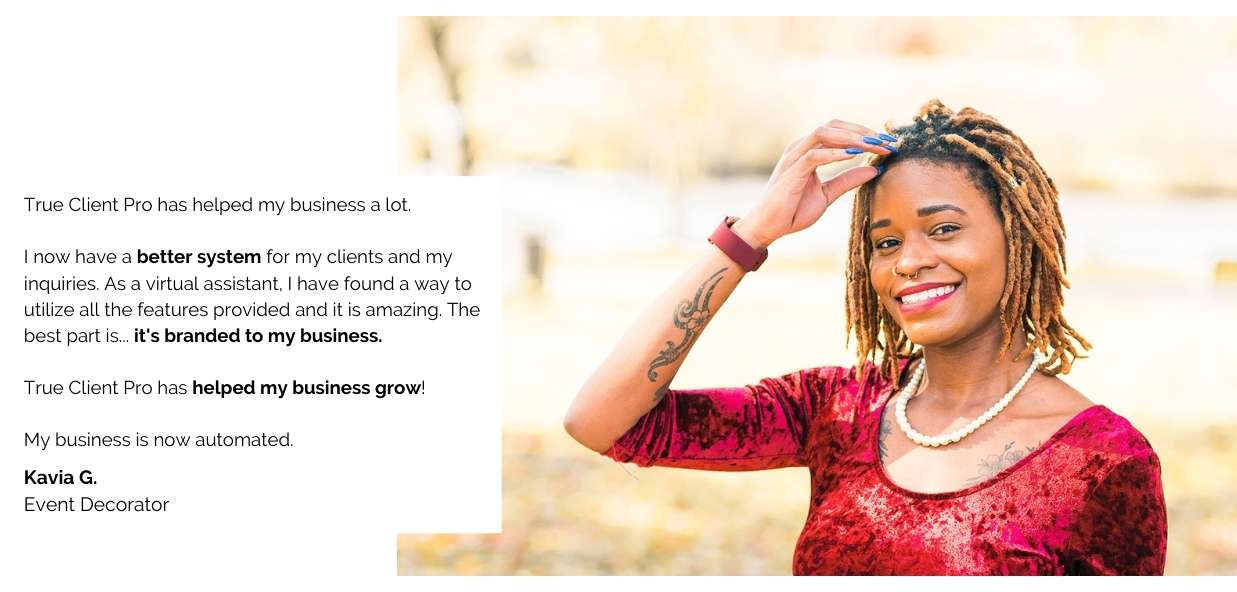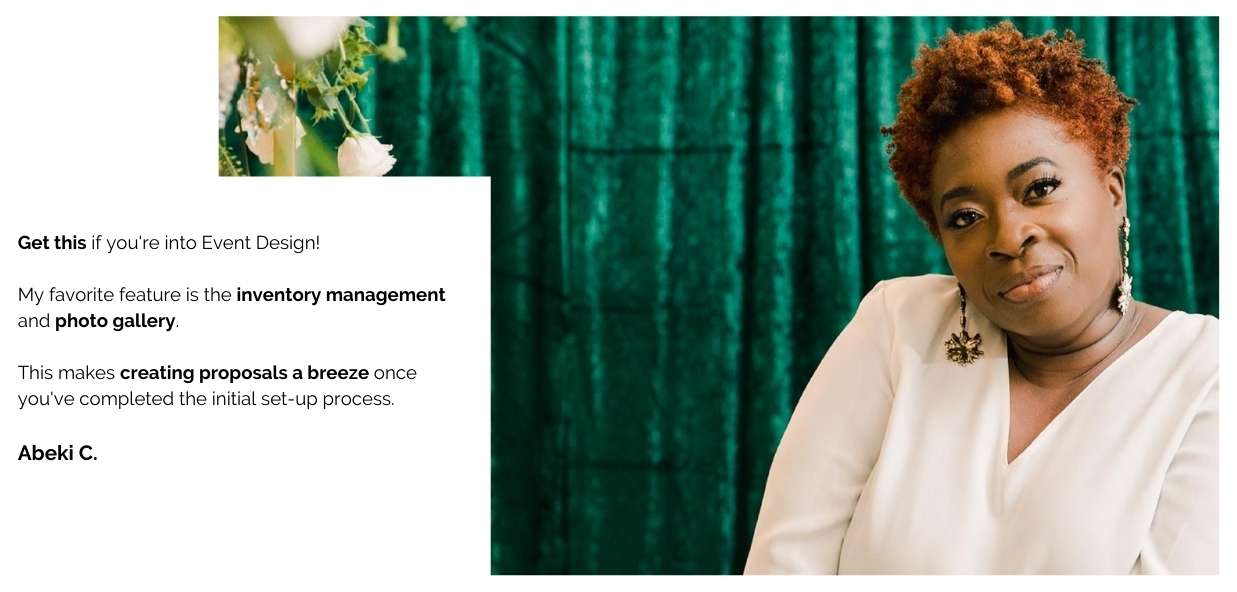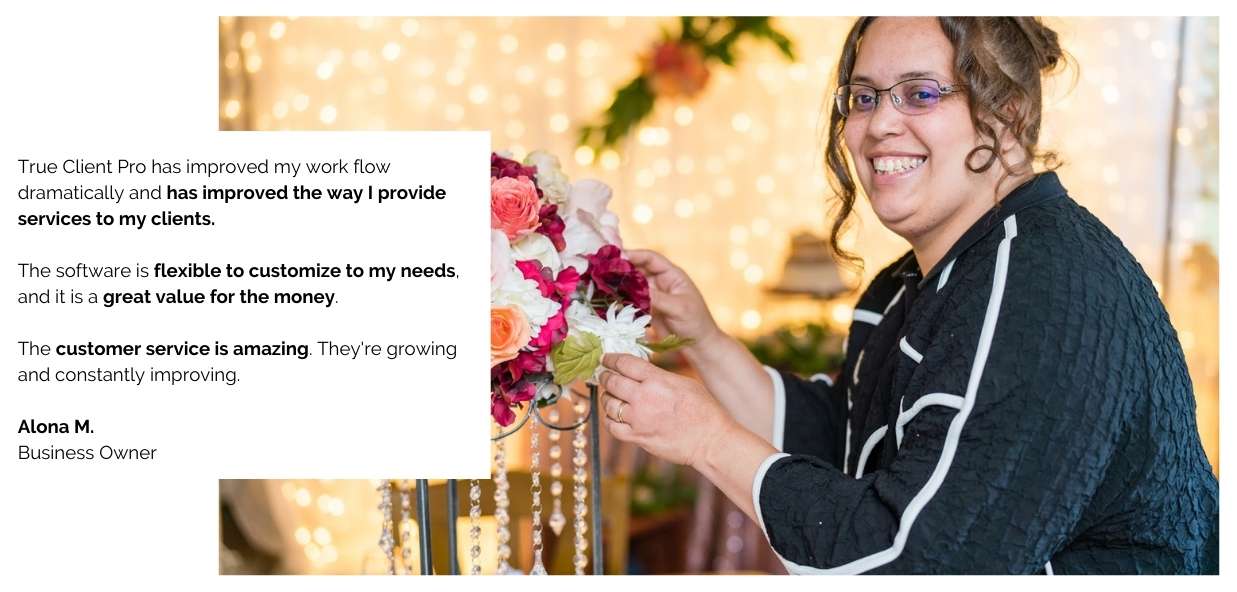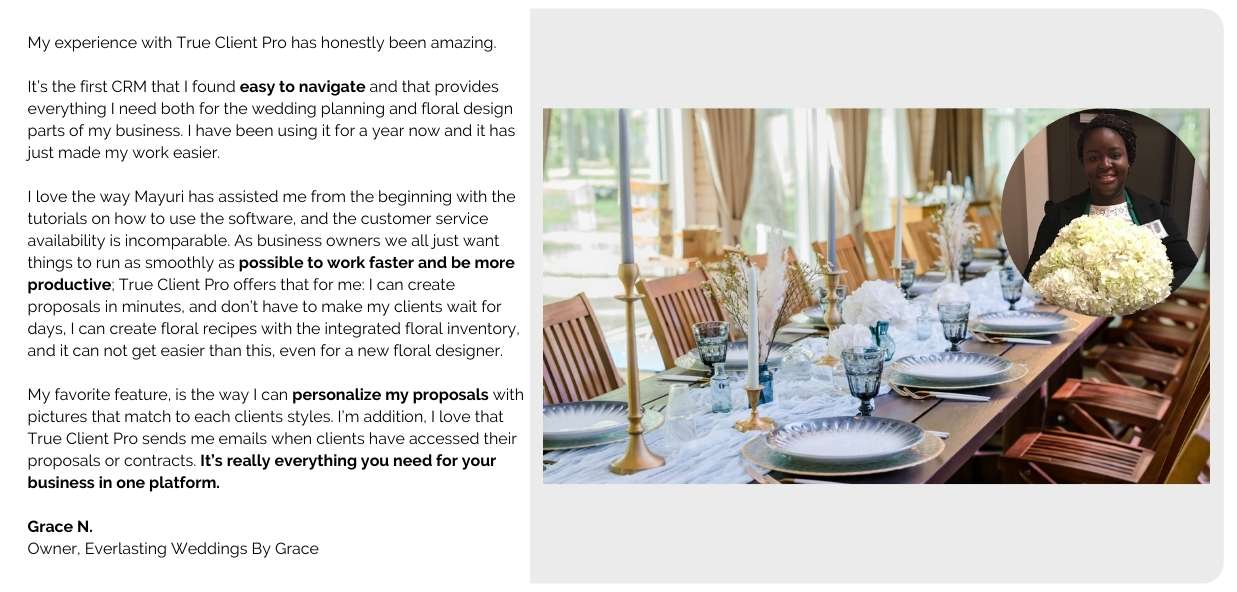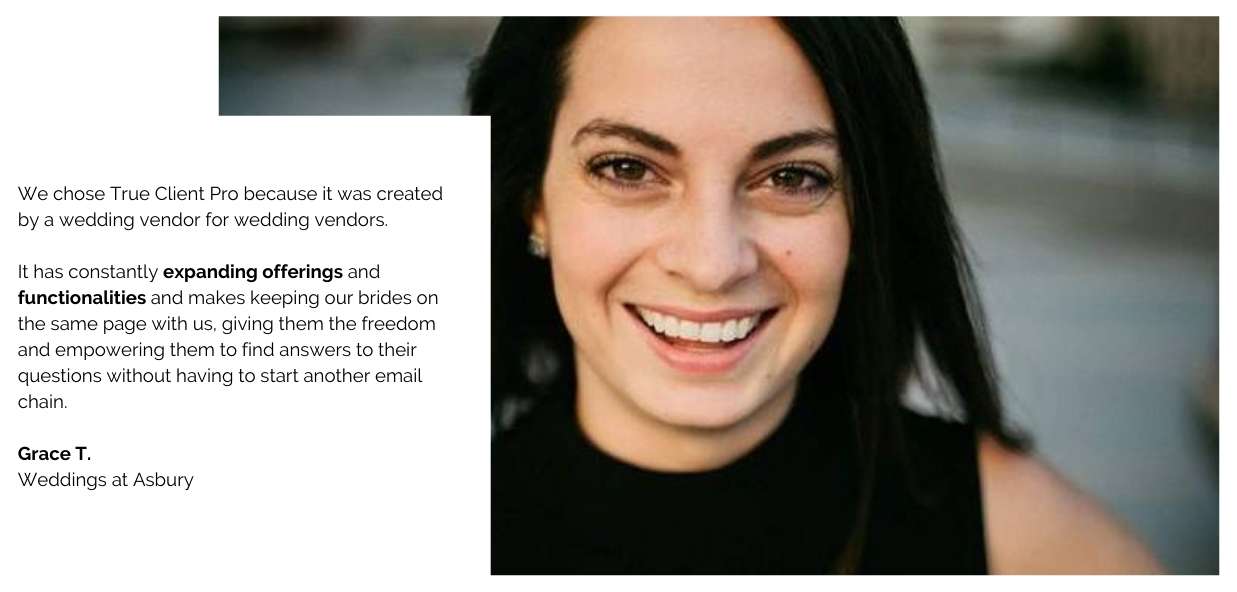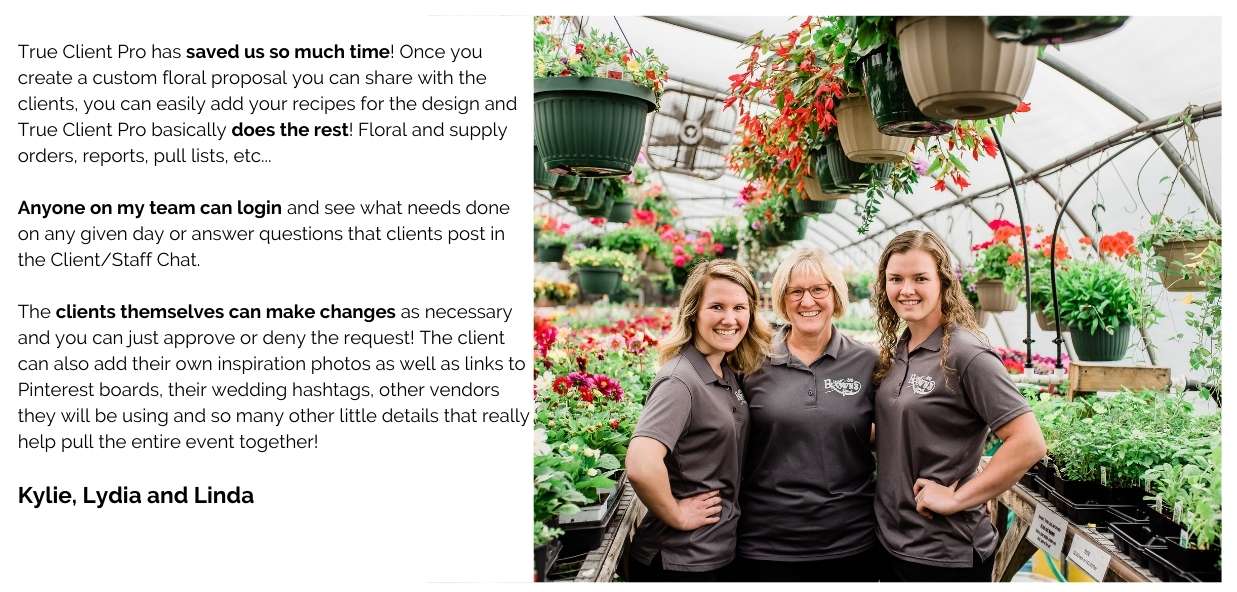 Streamline and Simplify Your Business