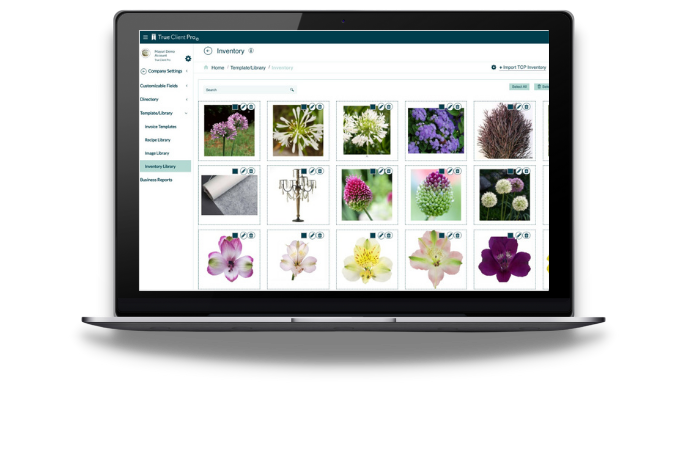 Say goodbye to complex spreadsheets and over-ordering.
Automate pricing, stem-counting, and availability to recreate existing floral recipes – or build your own with our extensive, pre-populated library.
MANAGE
COSTS
by creating and merging multiple shopping lists for different events so you only order exactly what you need.
LOOK
PROFESSIONAL
by adding beautiful images of wedding floral arrangements such as boutonnieres, bouquets, and corsages to your client proposals.
IMPROVE YOUR
INVOICING
by incorporating different markups for different seasons, events, or arrangements.
TRUE CLIENT PRO ALSO LETS YOU SHOW YOUR CLIENTS EXACTLY HOW THEIR FLOWERS WILL LOOK ON THEIR WEDDING DAY. NOW IT'S EASY TO ANSWER ONE OF THEIR BIGGEST QUESTIONS: "HOW DO I KNOW WHAT I'M GOING TO GET – AND HOW MUCH WILL IT ALL COST?"
Trust us to take care of: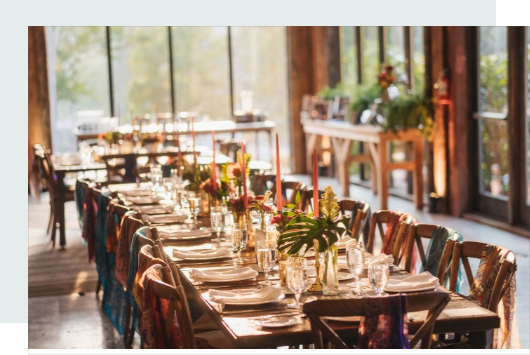 Recipe Templates
Create new floral recipes and save favorites to use now or in the future. Compile arrangements from our extensive pre-built floral library, and store recipes digitally for easy ordering and management. Learn how to care for each flower so your client can enjoy your beautiful creations for as long as possible.
Real stories from
people like you