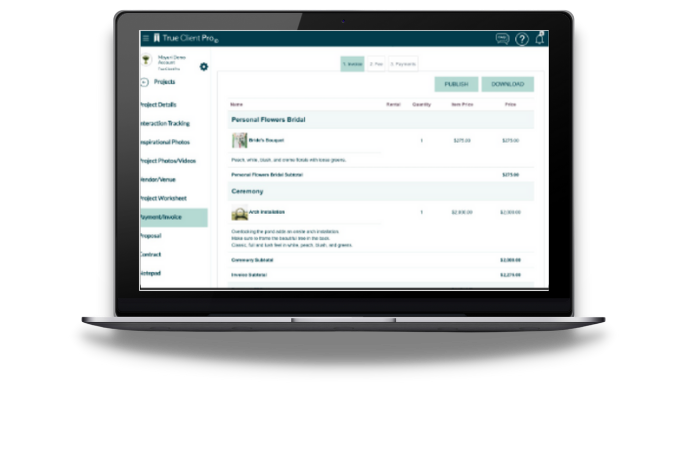 Not all business owners are great at admin
and it's usually the last thing you feel like doing anyway.
MANAGE YOUR
MONEY
with easy-to-use invoicing, payment and bookkeeping tools that are simple to scale as you grow.
AUTOMATE
YOUR ADMIN
and minimize the risk of human error with a professional, flexible documentation system.
FIND WHAT
YOU NEED
when you need it and keep all your financial information together for fast, easy access.
TRUE CLIENT PRO'S AUTOMATED ADMINISTRATIVE TOOLS HELP YOU COLLECT, ORGANIZE, AND MANAGE ALL YOUR DIGITAL PAPERWORK IN ONE SIMPLE SYSTEM.
Real stories from
people like you