True Client Pro is an all-in CRM that helps wedding professionals create contracts, proposals, invoices, and even floral recipes quickly and effortlessly. (Blurb)
12 Solid Reasons Why Wedding Florists Need True Client Pro
12. Admin Made Easy with True Client Pro
Not all business owners are great at admin, and it's likely the last thing you feel like doing anyway. That's exactly why CRMs are created in the first place! With True Client Pro, you get to simplify all your administrative tasks so you can focus on what you do best – making couples happy on their big day!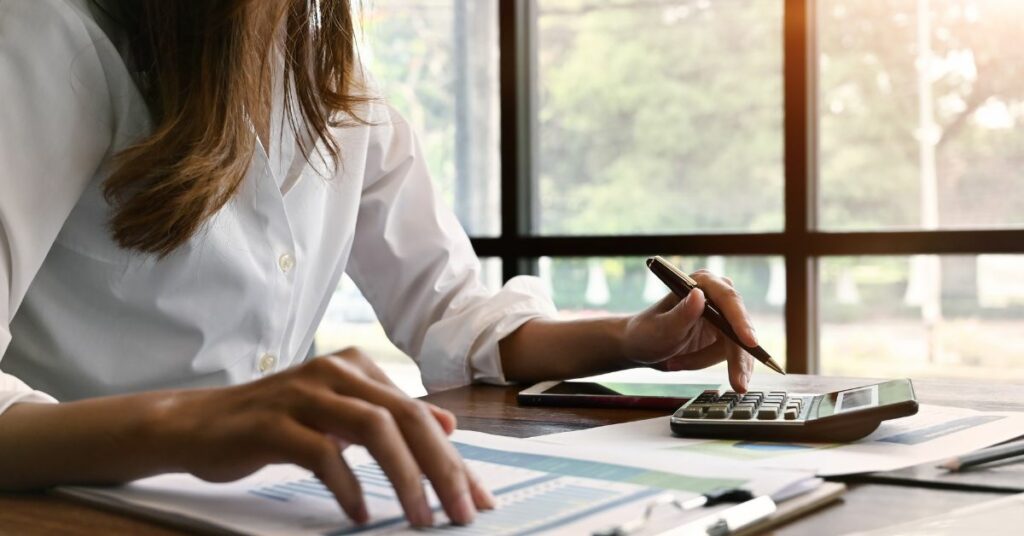 Stop using ten tools to manage your business! Now you can keep your accountant happy at tax time and get a high-level look at your finances whenever you want.
No more chasing down clients for money. With our in-platform payment processing, you can send invoices and receive payments via all the major platforms.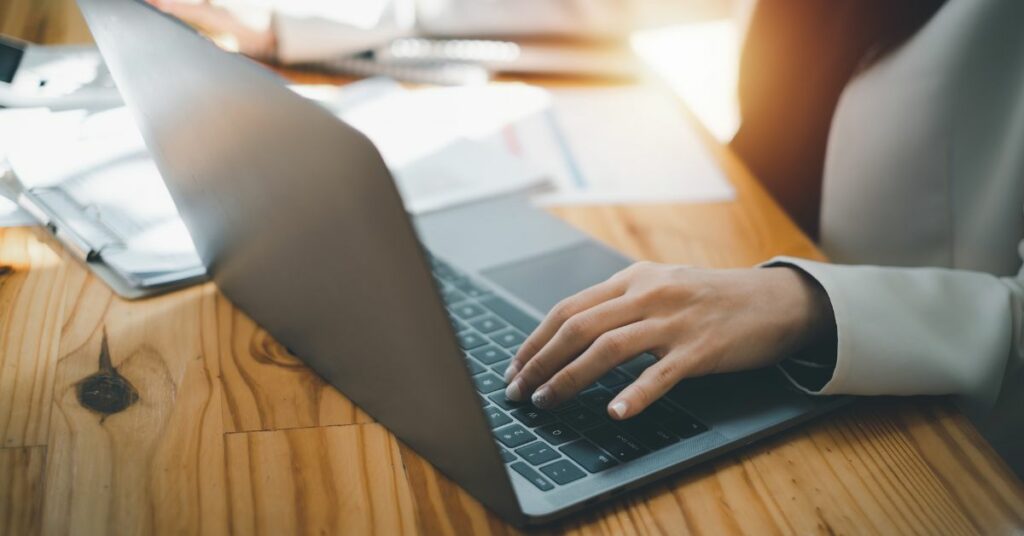 Avoid the detours of gathering and mixing up paperwork and the confusion of different software platforms. Now you can run reports in minutes to get sales projections, revenue, and much more.
Create custom lead forms and place them on your website to capture prospective clients' details in real-time when they're actively seeking help. Easy to do, with no coding or web design skills required.
(blurb)
Forget sending multiple forms via email for your clients to fill out and sign. Simply send them directly from the platform with electronic signature capability. Everything stays within the platform, so it's instantly available when you need it.
11. True Client Pro Floral Design and Management
True Client Pro is the best all-in-one software for wedding and event florists. Store, customize and manage floral recipes for multiple clients and multiple events – right down to the last bloom.
Design and save all your favorite floral recipes for easy access, or create new ones using our extensive floral library, prepopulated for you by our founder and long-time wedding florist. Store recipes digitally for easy ordering and management and quick access by your team.
Use our pre-populated image library of thousands of common (and uncommon) flowers to create and save your floral recipes with a few clicks. You can also add your own favorite flowers to customize the library to your clients' tastes.
Download detailed floral recipes that are cross-referenced with our inventory. Review your go-to recipes and always ensure you have the correct flowers in your warehouse or stockroom.
Calculate pricing for each item in each recipe. Factor in wholesale pricing, mark-up calculations, and client pricing, and have it all available for easy review.
10. True Client Pro Plan on Perfection
Keep track of mission-critical, behind-the-scenes details and deliver the perfect day for your client and their guests.
As experienced wedding professionals, we know most of the problems that arise during a special event can be traced back to small oversights or missed details.
Our suite of tools helps you monitor all your processes so nothing is forgotten and all tasks are completed on time.
Know exactly what needs to be done, by whom, and by when. Keep track of deadlines, so nothing is overlooked.
Everything is covered, and nothing is left to chance. Have complete peace of mind and 360 visibility into task completion and areas of responsibility.
Imagine the time saved when everything you need is in one place. All checklists, correspondence, and other important details are quick and easy to access by authorized people in your team at any time.
9. Planning Your Guest Seating Details
After the bridal couple, the guests are the most important part of any wedding. Keep essential details such as seating plans, food preferences or allergies, and relationship titles in one easy-to-access online location.
8. Visual Mapping (Timeline)
True Client Pro has a visual map that gives you a bulleted schedule of all the details and tasks you need to complete. Get a birds-eye view of your event and know where everything is and when everything needs to be completed. Save time by not having to sort through endless correspondence to confirm arrangements.
7. Vendor Management
Streamline your vendor communication with a digital index of all your favorite vendors. Store their contact details in one central point, and access the data from wherever you are, whenever you need it.
Plus, always have your venue details on hand, from the number of rooms to elevator access points, room measurements, capacity, and the like. With this feature, so you can seamlessly plan your event, knowing you have the latest detail at your fingertips.
6. Seamless Collaboration
Enjoy real-time communication with all members of your team, delegate and monitor tasks, and ensure everyone is kept on track and in the loop.
Weddings – even the small ones – are big projects. There is always an infinite number of details, tasks, and responsibilities to stay on top of – both leading up to the event and on the special day itself.
A well-managed, well-organized team is the most efficient and stress-free way to work. As long as that team knows exactly what each member needs to do and when to do them, your client's big day is sure to come together flawlessly!
With True Client Pro's excellent and seamless collaboration feature, you can:
Stay in touch with all your team members, no matter where they are or what they're doing. Always have your finger on the pulse of the project and get feedback, answers, and updates as often as you need them.
Stay in control as you coordinate and manage your team from one central platform and manage confidentiality with individual access to different projects.
Stay calm, knowing your team is always just a couple of clicks away, all tasks are monitored within the portal, and your team is working as one cohesive unit.
5. Team Communication
This is multi-person communication made easy. Now you can chat or message members of your team – individually or as a group – directly from the portal. No more juggling between multiple chat apps and emails trying to find important communication threads.
4. Task Delegation
Experience team management to the max! Assign tasks to your team members, and keep track of their progress in real-time, all from one place.
Now you have complete visibility and clarity on every task and can immediately see what needs to be done. No need for third-party apps or additional project management programs.
3. Security
Protect sensitive or confidential client information using varied access permissions. Choose who has access to which project or grant group access to your entire team. Completely customizable – adding or removing people and/or access is quick and simple.
2. Time-Saving Templates
Contracts, invoices, and proposals are an important part of your business. But drafting them takes time away from that business. With True Client Pro's built-in and customizable templates, you can look professional and get more done quickly.
Create beautiful, professional contracts branded to your business True Client Pro. Add in or take out elements as needed, and store everything digitally for easy reference. Your clients can sign electronically, directly on the document – no additional software is needed.
They're completely customizable with your logo and colors, so your clients get the perfect introduction to your message, brand, and attention to detail right from the start. Acceptance is quick and easy with in-platform on-document e-signing.
Imagine all the possibilities when you can perform everything in a few taps!
Save time with beautiful, customizable templates, pre-populated with all the essential elements you need.
Look professional from proposal to payment. Tailor our templates with your own branding, so they act as a beautiful visual representation of your business.
Having a templated contract ready to pull off anytime offer you and your clients peace of mind. Since True Client Pro templates make drafting a breeze, you can mitigate risk on contract issues.
Risk-free investment
Not sure if True Client Pro is the perfect CRM for your wedding business' needs? There is no need to gamble your finances to try this out. True Client Pro offers a free trial.
You get all-in access to all the features we discussed during your free trial. This 1-month, no-commitment trial allows you to explore the CRM's features and see if this is the perfect fit for your wedding planning business.
Conclusion
True Client Pro is the best Florist CRM because it was built specifically for florists by florists. It offers many features to help you run your business more efficiently and effectively. From task management to customer relationship management, True Client Pro has everything you need to streamline your workflow and improve communication with your clients. Plus, our team is always available to help you get the most out of this powerful software. True Client Pro is the answer if you're looking for a comprehensive floral CRM solution.