Why Email Marketing for Small Businesses is Crucial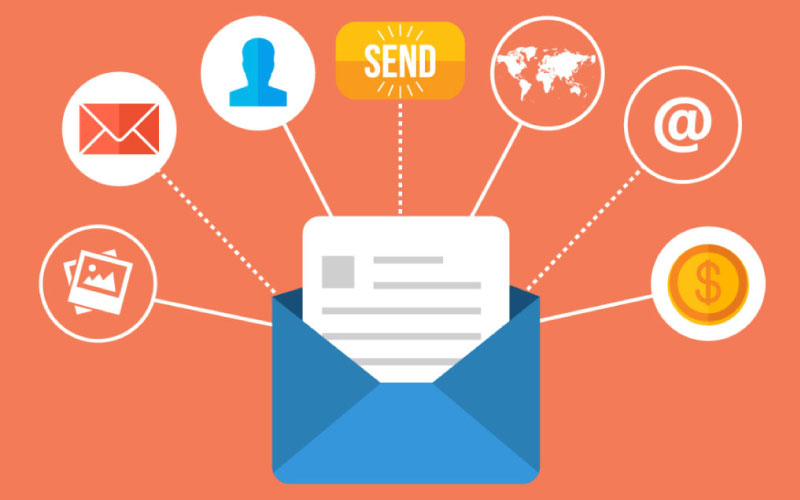 Whether you are a large corporation with millions of spare or small businesses beginning your adventures, it is beneficial to know the importance of email marketing. Email marketing can cause your conversion rate to Skyrocket, but only when done right.
This is especially true for small businesses for they have smaller budgets, and if the game from it is not evident, email marketing can feel like a waste of resources.
Strengthening customer relationships and promoting credibility.
Constantly updating your base and latest news about your business shows that you are dedicated to them. Whether it is in the form of a notification about your latest promotion, products, or event, customers want to hear about it.
If you are still hesitant about deciding if email marketing is right for your business, remember that 90% of u.s. adults like to receive promotional emails from companies they do business with.
Generate more interactions.
Email marketing for small businesses can deliver as long as you're ready to hit send. It assists your business to acquire more customers more efficiently than Facebook and Twitter combined by about 40%.
Develop your brand identity.
One of the main reasons that email marketing is so great is because it allows you to reach new and potential clients. It increases your brand recognition, which in turn increases customer referrals.
This is abundantly clear when you think about some of the most popular brands in the world. What builds their reputation isn't their services but rather the amount of people talking about them. It's the goal of your business is to have a clearly identifiable brand, with email marketing, your small business can, in fact, you that. This is because it allows you to have direct contact with existing and potential customers.
By using this content to build your reputation with consumers allows you to raise your conversion rate.
All this can be made easier using True Client Pro. Not only do we offer customizable email templates, but you can do all of it in an easy, user-friendly manner. Email marketing for small businesses can change the way you reach new costumers. Using this email marketing, you generate user interaction with your small business using an approach that is affordable and efficient.