3 Reasons You Should Use a Cloud-Based CRM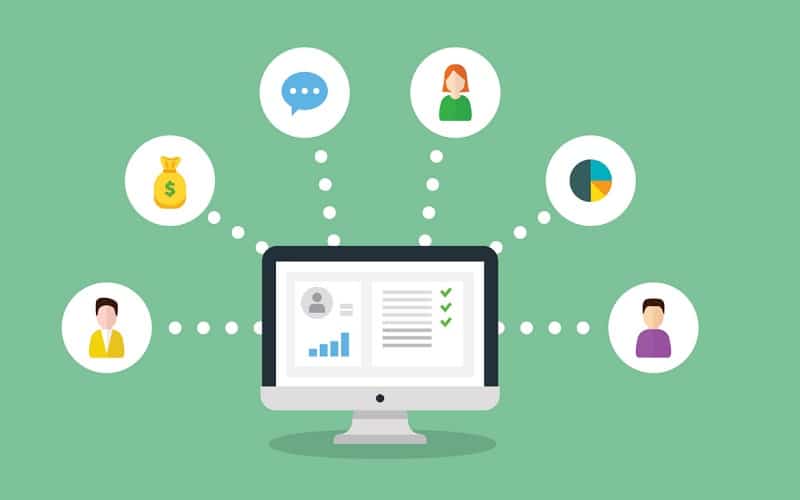 Customer relationship management is a buzzword at the moment for the business world; it's another technology at its peak that has become a primary component for small as well as larger organizations. The technology contributes to creating a better experience for both businesses and their clients.
Cloud-based CRM is one of the crucial solutions used by the modern world that introduced a new way of getting work done. It's an intangible space in the cloud where the software is being hosted; although we can't see it, we can surely get the benefits from it by accessing it through the internet.
A silver lining in cloud-based CRM solution
As your business expands, your number of customers and their records grows as well, and then that's where you need a solution to keep track of this huge amount of data- which is exactly where you need to switch to a cloud-based CRM. BUT WHY? I am going to give you three solid reasons why you should use or move to cloud-based CRM.
Accessibility
One of the most significant benefits of cloud-based CRM is easy accessibility from anywhere either you're in an office, at home, or traveling. All you need is a compatible device, an internet connection, and you are set to connect with a centralized database at any time and anywhere. It enables you to instantly tackle changes whenever required, thus maximize work efficiency with maximum flexibility.
Cost friendly solution
Cloud CRM is way affordable than any other solution, so smaller businesses don't need to spend a huge amount of cash to get started with this technology. It offers more flexible pricing solutions with no implementation or maintenance cost.
Security comes into play
Security is the utmost priority and primary concern of all businesses, especially when they are required to handle sensitive information. Cloud CRM ensures to keep your data safe and offers optimized back-up or data recovery plans. It also offers the easiest and quick way to recover your sensitive client data in case of a power failure or system crash.
So get your business to take off up to the clouds
If you're looking for a fast, reliable, easy, and affordable customer management solution for your business, then cloud-based CRM is the best option. It also lifts your business in the most amazing way, according to International Data Corporation; the cloud-based solution will impressively continue to grow by 23% in 2019 as compared to 5 years ago.